OURBAG Casual Lightweight Canvas Backpack Travel Shoulder Bags Wallet 3PCS Set for Women Purple – Bargain
Material: Canvas
Lining: Polyester
Closure: Zipper
Colors: Black, Purple, Rose Red, Grey, Khaki, Navy Blue, Light Blue
School Bag Size(Length x Thickness x Height): about 31 x 16 x 44cm(12.20 x 6.30 x 17.32″); School Bag Capacity: about 22L
Cross Body Bag Size(Length x Thickness x Height): about 19 x 7 x 24cm(7.48 x 2.76 x 9.45″)
Wallet Size (Length x Thickness x Height): about 10 x 1 x 18cm(3.94 x 0.39 x 7.09″)
School Bag Strap Length: Adjustable
Cross Body Bag Strap Length: Adjustable
Package include:
1 x School bag
1 x Cross body bag
1 x Wallet
Material: Made of durable and practical high quality canvas. Quantity: 3PCS Backpack + Shoulder Bag + Wallet. These Kawaii Bag with slight difference embroidery design in front side.
Backpack Compartments: 2*side pockets, 1*front zipper pouch, 1*inner zipper pocket, 3*inner organizer pockets, 1*laptop/tablet compartment.
Fashion and Practical: Unique design straps ease the pressure on the shoulder, and The cushion with high permeability material, have never cover the sweat when you carry it a long time.
Occasion: Great for casual day use and for students going to school & college. Perfect gift for you and your friend.
Dimensions: Backpack: 17.32″x 6.30″x 12.20″(up to fit 14″laptop). Shoulder Bag: 9.45″x 2.76″x 7.48″(up to fit iPad). Wallet: 7.09″x 0.39″x 3.94″.
OURBAG Casual Lightweight Canvas Backpack Travel Shoulder Bags Wallet 3PCS Set for Women Purple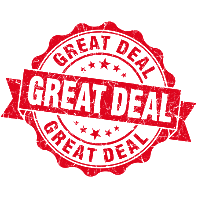 More Promoted: Sale Products