PRUNUS DEGEN-DE333 Portable Mini Pocket FM/AM Radio, Excellent Reception, Tuning Knob with Signal Indicator. Supports Replaceable Battery (AAA) – Top Reduction
Specifications:
1. Product Name: DEGEN-DE333 Radio
2. Size: 54 x 91 x 20mm
3. Weight: 65g (without batteries)
4. Built-in speaker: D 30mm
5. Power supply: 2 AAA batteries (not included)
6. Retractable antenna: up to 7 inches long
7. Frequency indication: red-frequency pointer, green-LED signal indicator
8. Package includes: 1) radio, 2) user manual, 3) portable bag
9. After-sales service: 1) reply within 24 hours (working day), 2) 30-days no-questions-asked exchange or returns policy; 3) 1-year warranty
Features:
1. Supports AM/FM Bands: FM (87 – 108 MHz), AM (530 – 1600 KHz)
2. Manual Tuning Mode
3. Manual Volume Adjustment
4. Power/Band Switch Button: switch button for turning ON/Off and switching between bands (AM/FM).
5. Listen to Music: 1) built-in speaker, 2) 3.5mm stereo headphone jack (headphones not included)
Portable design: Small pocket radio (54 x 91 x 20mm), weights only 65g (without batteries). Light and easy to carry around, suitable for indoor listening and outdoor activities such as walking, camping, climbing, etc. Includes portable bag (no strap, wallet, etc.)
Easy to use: 1) Just three control buttons: volume knob, tuning knob and power/band switch button. 2) With the signal indicator, tuning couldn't be simpler!
Excellent Reception: 1) Retractable antenna, enhanced AM/FM band broadcast receiving capability and internal magnetic antenna. A small radio with excellent reception! 2) Supports FM (87 – 108 MHz) / AM (530 – 1600 kHz). Suitable for most countries in the world. No matter which country you are in, you can easily listen to the local stations.
Perfect sound quality: Built-in speaker, clear sound, supports standard 3.5mm headphone jack. (Notes: no headphones included, no CM© USB interface, AUX input or TF card slots).
Replaceable battery: uses 2 AAA batteries (not included). (Notes: does not support main power supply or battery charging).
PRUNUS DEGEN-DE333 Portable Mini Pocket FM/AM Radio, Excellent Reception, Tuning Knob with Signal Indicator. Supports Replaceable Battery (AAA)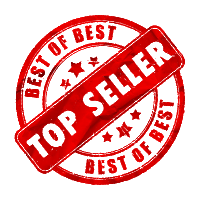 Related Items: Sale Bargains