Savisto Handheld 3 in 1 750-Watts DC Power Hand Blender With 500ml Food Processor, 800ml Beaker & Whisk Attachments – Onyx Black – Bargain
Looking for a high-powered hand blender that lets you mix, chop and puree ingredients on the fly? With Savisto's versatile new 3-in-1 hand blender, whisk and food processor can take the effort out of preparing ingredients
Featuring an ergonomic, rubberised grip, you'll notice that Savisto's hand blender is comfortable and easy to use. It's also compact for easy storage, and its various accessories are fully detachable and dishwasher safe, ensuring easy clean-up when you're finished with them.
The Attachments
Blender – Used on lighter ingredients which contain more liquid, the blades will rotate at high speed causing your ingredients to be pureed, ground down, liquidized or emulsified. It can be used to blend a number of different ingredients into a single mixture
Whisk – The wire strands will spin around causing your mixture to be beaten. This will cause your mixture to become smooth, it's also used to get air into your mix to help it rise during cooking. It's commonly used with eggs, cream, batter or cake mixes.
Food Processor – Used with heavier tougher ingredients. You'll find blades within the container, these will spin round causing your ingredients to become chopped, pulverized, mashed and sliced.
Strengthened stainless steel blades can dice even the most stubborn root vegetable to pieces in no time – and the variable speed settings and handy turbo power button are included to ensure that even if your blades aren't doing the job at the moment, they soon can be!
Despite its powerful 750 watt DC motor, Savisto's food processor is an extremely quiet kitchen product; even when turbo mode is activated, you'll barely notice it's switched on, setting it apart from other food processors which can be noisy and irritating to use.
Savisto 3 in 1 Handheld Electric Blender With Its Ergonomic Rubberised Grip Features A Variable Speed Setting Plus Turbo Button For Tougher Ingredients
The Powerful Low Noise 750-Watts Heavy Duty Motor To Power The Multiple Detachable Accessories
Included Are Strengthened Stainless Steel Blades – Blender – 500ml Food Processor Chopper Unit – Whisk – 800ml Beaker
The Savisto Hand Blender Is Small & Compact For Easy Kitchen Storage – Unit Dimensions With Attachments – Hand Blender: 420 x 65 x 65mm – Food Processor: 350 x 130 x 130mm – Whisk: 420 x 65 x 65mm – Beaker Dimensions: 420 x 65 x 65mm
Not Recommended For Dishwasher Use
Savisto Handheld 3 in 1 750-Watts DC Power Hand Blender With 500ml Food Processor, 800ml Beaker & Whisk Attachments – Onyx Black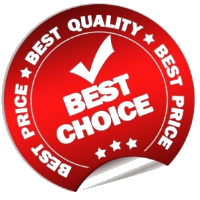 Special Offers: Sale Products