Sedatech Ultimate Gaming PC Intel i7-7700K 4x 4.20Ghz, Geforce GTX1080Ti 11Gb, 64Gb RAM DDR4 3000Mhz, 1Tb SSD, 3Tb HDD, CM© USB 3.1, HDMI2.0, 4K resolution. Desktop Computer & Windows 10 – Bonus Price
MULTIPLAYER ONLINE GAMING AS YOU HAVE NEVER SEEN BEFORE!
This captivating, modern designed high quality case, it's the MUST setup for the most demanding gamers
By combining DirectX 12 with the graphics card Nvidia Geforce GTX 1080Ti 11Gb, one of the fastes type available, and exploiting the CPUs astonishing 3D power Intel Core i7-7700K 4x 4.20Ghz (max 4.50Ghz), you will be able to enjoy any online multiplayer videogame without graphics restrictions, with breathtaking 3D effects and fluidity!
Due to the efficient performances offered by any component, especially by the 80+ certified power supply, this computer will ensure a great durability and the chance of any improvement
PRODUCT SPECIFICATIONS
[CASE]: NZXT Phantom 410 – 2x 120mm + 1x 140mm Fans
[POWER SUPPLY]: Coolermaster MasterWatt 750W 80+ Bronze
[MOTHERBOARD]: Asus Prime Z270-A
[PROCESSOR]: Intel Core i7-7700K 4x 4.20Ghz (max 4.50Ghz)
[GRAPHICS CARD]: Nvidia Geforce GTX 1080Ti 11Gb
[RAM]: 64Gb DDR4-3000 Dual Channel (4x16Gb) – 64Gb max
[SSD DRIVE]: 1000Gb SSD
[HARD DISK DRIVE]: 3000Gb 7200 tpm
[OPTICAL DRIVE]: DVD+/-RW Writer
[OPERATING SYSTEM]: Windows 10 Home 64 bit EN
[WIRELESS LAN]: No
[FRONT PANEL PORTS]: 2x CM© USB 3.0 | 2x CM© USB 2.0 | 1x Fan Speed Controller | Micro & Headphones
[REAR PANEL PORTS]: 1x CM© USB 3.1 | 4x CM© USB 3.0 | 3x Display Port | 1x HDMI | 1x DVI | 1x S/PDIF Output | 1x PS/2 | 10/100/1000 Mbps Ethernet | 7.1 Audio
[DIMENSIONS (W x H x D in cm)]: 21,5 x 51,6 x 53,2
MANUFACTURER REF.
UC06167I3I1HE
Gaming PC Tower, with Processor Quad Core Intel Core i7-7700K 4x 4.20Ghz (max 4.50Ghz) and Graphics card Geforce GTX 1080Ti 11Gb
Computer/Computer, 3 Tb HDD, 1000 Gb SSD (Solid State Drive) and RAM DDR4 64 Gb 3000MHz. Be aware the PC is delivered without monitor, mouse and keyboard. With 80+ PSU 750W. Motherboard Asus Prime Z270-A with CM© USB 3.1, HDMI 2.0, 4K resolution, DirectX 12
This configuration is delivered with Windows 10 Home 64 bit EN (DVD + Certificate of Authenticity COA + Activation key) already installed along with all the drivers
Brand new computer – 2 years collect & return warranty on parts and labour.
Not what you are looking for? Discover all our configurations from wide selection of Gaming PC with CPU and GPU Intel Core i7 GTX 1080 Ti, by searching "Sedatech PC" in the search box. And please contact us whether you have a general question or a specific request!
Sedatech Ultimate Gaming PC Intel i7-7700K 4x 4.20Ghz, Geforce GTX1080Ti 11Gb, 64Gb RAM DDR4 3000Mhz, 1Tb SSD, 3Tb HDD, CM© USB 3.1, HDMI2.0, 4K resolution. Desktop Computer & Windows 10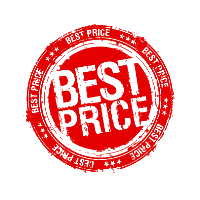 More Promoted: Sale Best Buys