Singular-Point Remote Control Off-Road Truck Toys,JJRC Q60 RC 1:16 2.4G Remote Control 6WD Tracked Off-Road Military Truck Car RTR Toy, Off-Road Racing Truck,RC Rock Crawler Pro Climbing (Sale!) (GN) – Reduced To Clear
🔥 Newest Products Deals 2018 On Sale by Singular-Point 🔥
—————————————– feature —————————————–
Name:JJRC Q60
Scale: 1:16
Frequency: 2.4G
Remote distance: 30-40 meters
Charging time: 2 hours
Duration: 30 minutes
Max capacity: around 500g
Speed: 15kmh
Color: Army Green/Desert Yellow
Driver System:Six-wheel Driver
Stero:standard steering system(additional servo for an upgraded version)
Car battery: 6V / 700mAh
Weight: about 756g
Product Size: 41.5*14.5*15CM
Remote control battery: 2 * AA (not included)
Function: drive lights, forward and backward, turn left turn right.
Package Include:
1 x CM© toy RC Truck
1 x remote control (not including battery)
1 x 6V battery
1 x CM© USB Charger
1 x screwdriver
1 x Manual
🔥 Singular-Point Sells Professional RC Cars and Accessories 🔥
1.Brand New and High Quality. 2.The product adopts 2.4GHz technology to support many high speed vehicles, and at the same time, speed competition, to achieve beautiful high-speed cross-country drift action.3.Easy speed control,powerful engine,great climbing capability
4.Transport loads to enhance realistic experience(Car loading about 500g) 5.Metal C Frame,trapezoid frame for anti-collision and anti-collapse.
6.Sloped differential for better car stabilization 7.Realistic leaf spring for efficient suspension 8.Bright spotlights to explore the unknown.
9.Upgrade servo to enhance the experience 10.six-wheel-drive system,strong power supply.
Singular-Point Remote Control Off-Road Truck CM© toys,JJRC Q60 RC 1:16 2.4G Remote Control 6WD Tracked Off-Road Military Truck Car RTR CM© toy, Off-Road Racing Truck,RC Rock Crawler Pro Climbing (Sale!) (GN)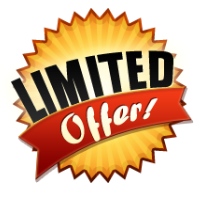 Related Items: Sale Category