TV Aerial, 2018 UPGRADED TELEV Amplified Indoor TV Aerial 50 to 70 Miles Digital HDTV Antenna with Detachable Signal Booster and 16FT High Performance Coax Cable, 1080P VHF/UHF/FM Stronger Reception – Cut Price
NOW, ENJOY MORE FUN ON YOUR TV WITH 1080P VIDEO DISPLAYING!!!
New Upgraded Indoor TV Aerial For Digital Freeview, Amplified 70 Miles Long Range Access HDTV Indoor Aerials!!
Fast and Easy to Use & Setup, Installation is a breeze with only 3 steps: unwrap, plug it and scan channels.
STEP 1: Stick the antenna on the window/wall
STEP 2: Connect to "ANT IN" on the back of any digital TV or the set-top box
STEP 3:Scan the TV programs
Each time you reset the antenna, please scan TV programms again.
Specifications for Freeview HDTV Aerial:
1. Working Frequency: VHF47~230MHz,UHF 470~862MHz
2. V.S.W.R.: ≤2
3. Max Gain: 5dBi(30dBi with amplifier)
4. Impedance: 75Ohm
5. Material of Coaxial Cable:Cu 1.5C-2V L=3M
6. Connector Type: IEC Male
7. Reception Range: 70miles with amplifier
8. Size:25*23*0.05cm
Package:
1 * HDTV Antenna with 13ft Coax Cable
1 * Signal Amplifier with 3ft Cable
3 * 3M Stickers
1 * User Manual
Note:
1. Please search relevant information on the internet to find out if there is any broadcast surround and how far away from you, also the possible channels that your areas could receive.
2. Run 'channel scan' wherever the aerial is moved.
3. If your TV without built-in tuner, a Set Top Box is needed to pull in HDTV signals.
4. The signal strength is up to many factors, including the distance to the TV towers, terrain, obstacles, weather etc.
5. Keep away from the disturbance, like electrical appliances, cooling machine, lift, blower or microwave oven etc.
For more information about the transmitter, Please search relevant information on the website: Please visit: http://www.digitaluk.co.uk/operations/about_the_coverage_checker
Freeview Indoor TV Aerial: TV aerial indoor makes it possible to Get FREE HD live programs with tv signal broadcasting within 70 miles!! Fully enjoy yourself into the fun of watching TV programs totally for FREE!! the Built in Newest techno has solved the problems of being easily interrupted by the disturbance for most aerial. More Stronger in signal Reception and Steady Transmission!!
70 Mile Long Range Access: Strong Signal Reception! Support video Format: 720p, 1080i, 1080p | ATSC, Working Frequency: VHF47~230MHz,UHF 470~862MHz; Reception Range: 50 miles (70 miles with amplifier), Generally, TV antenna should be kept far from disturbance source, cooling machine, lift, blower or microwave oven etc.
Easy to Set Up With 3 Steps: Unwrap, Plug it in, then scan the channels. A very easy and time-saving step ,you can start to use this Digital HDTV Antenna . Our TV antenna with 13ft High Performance Coaxial Cable, plus about 3FT power supply cable, total 16ft Durable cable helps to move the antenna and get best reception.
Slim & High Performance: Paper-thin design makes free HDTV antenna indoor easy to lay flat on table, hide it behind the TV, or place it high on window. The upgraded amplified antenna will serve its purpose to the fullest, and make your world wonderful. And today you can watch your favorite football game and don't have to worry about the thunder weather since the updated version has the anti-static and anti-lightning function.
Best For You: Digital TV aerial with 100% Quality and Kindly After-Sales Service Guarantee, Installation Guide… Get our Indoor HDTV Antenna with 16ft long cable, Amplifier Signal Booster, enjoying TV fun for FREE!!!
TV Aerial, 2018 UPGRADED TELEV Amplified Indoor TV Aerial 50 to 70 Miles Digital HDTV Antenna with Detachable Signal Booster and 16FT High Performance Coax Cable, 1080P VHF/UHF/FM Stronger Reception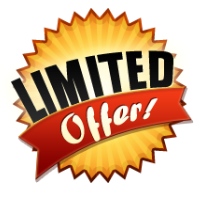 Bumper Bargains: Sale Items