Waterproof RC Drone JJRC H31 Wind Resisting RC Quadcopter with LED Lights RTF Mode One-Key-Return Headless Mode – 2.4 GHz 6 Axis Gyro – White – Sale Item
What make this JJRC H31 RC Drone the most extraordinary one among all RC quadcopters?
☞ Professional waterproof ability perfect for beach flying
☞ Strong wind resisting, high performance in outdoor flying
☞ Powerful long-lasting 400mAh batteries, up to 10 mins
☞ Nice LED Lights perfect for flying in the dark/night
This remote control CM© toy helicopter would definetely be a great gift for youself / your kids/children!
Specifications:
Functions: Ascend/Descend, Forward/Backward, 3D/360 degree flipping/rotation
Frequency: 2.4G
Built-in Gyro: 6 Axis Gyro
Night Flight: Yes, with LED lights
Control Method: Transmitter
Remote Control Range: <220 ft
Flying Time: About 8-10 Minutes
Charging time: About 60 mins
Battery for Quadcopter: 3.7V 400mAh (included)
Battery for Transmitter: 4 x 1.5V AAA Batteries (not included)
Product Size: 12.2 x 12.2 x 2.8 inches
Product Weight: 2.26 oz
Package Included:
1 x JJRC H31 RC Quadcopter
1 x Transmitter
1 x 3.7V 400mAh Battery
1 x CM© USB charger
8 x Propeller((4 equipped on the drone already, 4 extra in package)
2 x Landing Gear
4 x Protective Ring
1 x Screwdriver
1x Glasses
1x User Manual
Notes:
1.Before using, fully charge the battery to ensure all functions are normal
2.Keep away from fire sources, high temperature and water environment, avoid damaging the electronic components
3.Kindly remind you that you are supposed to control the RC selfie drone carefully. It'll probably be broken if out of control
4.Please carefully read the instructions before operating
Any other issue please don't hesitate to contact us!
★Professional
Waterproof Drone — Innovative waterproof air-frame material, perfect
for flying on the beach or other places where you may come in contact
with water
★Powerful
Batteries — Equipped with 400 mAh batteries, flight time up to 10
mins, much more long-lasting than most of RC drones in the market, enjoy
endless fun
★RTF
with Multifunction — Read to Fly mode with full functions,
One-Key-Return, headless mode, 3D rolling/ flipping aerobatics and LED
Lights
★Super
Strong Stability — Special wind resisting propeller design,
lightweight air-frame design,6 Axis gyro high-tech system ensure the
stability
★Professional
Technical Team — Any concern before/after sale, just feel free to
contact us! For extra spare batteries search for B01N7DD4ZO
Waterproof RC Drone JJRC H31 Wind Resisting RC Quadcopter with LED Lights RTF Mode One-Key-Return Headless Mode – 2.4 GHz 6 Axis Gyro – White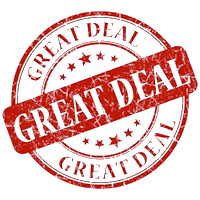 Special Offers: Sale Offers