WONIU Baby Feeding Bib with Sleeves and Pocket, Waterproof Smock Bib for Boys and Girls, color, (age area 6-24 months) – Sale
The WoNiu Sleeved Bib is great at containing spills and reducing laundry. It saves one outfit at a time with the award-winning protection of lightweight, easy wipe, machine washable waterproof fabric.
Baby feeding bibs Generously sized, comfortable and durable. this sleeved bib can fit babies from 6-24 months by adjusting neck size with the velcro buckle. The broad pocket is for containing spills, no need to worry about messing up floor any more.
Absolutely safe to babies. Bib is made with cotton and easy wipe lightweight EVA waterproof fabric, stain and odor resistant. BPA, PVC, vinyl, phthalate and lead free.
Specification:
Include: Two Baby Sleeved Bibs (Yellow and Green)
Material: EVA waterproof fabric, Free BPA
Size: 12 " chest, 12 " length, 28,5 " sleeve length
Suitable age: 6 – 24 months
Note:
1.Please do not use to machine washing.
2.Please do not put it in the sun of prolonged exposure.
MATERIAL SAFE – Made with cotton and easy wipe lightweight EVA waterproof fabric,safe, stain and odor resistant.
WELL FITTED – Measures 12″ across chest, 12″ from neck down, 28.5″ cuff to cuff, and sized to fit 6 months to 3 years. Light weight and easy to clean up, machine washable, hang dry.
LARGE COVERAGE – With sleeves for full clothing coverage and can double as an art smock. Great for kids who love paint and draw and can protect them from staining clothes.
MORE PROTECTION – Waterproof material on chest part, with special pocket design on the back of the apron, so you can turn it to the front when your child eats and turn to the back when you don't need it so it will not affect the appearance.
RELIABLE AFTER-SALES SERVICE – Comes with a 100% satisfaction guarantee, we promise 3 years warranty, If you have any issue with the item, please contact us at your free time.
WONIU Baby Feeding Bib with Sleeves and Pocket, Waterproof Smock Bib for Boys and Girls, color, (age area 6-24 months)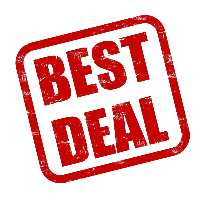 Related Items: Feeding Sale Bargains