ZHANWEI Air Cooler Air Conditioner Fan Refrigeration Timing Humidifier Remote Control 4 Gear Positions Mobile Energy Saving Quiet, 100W (Color : BLACK) – Sale
Brand:ZHANWEI
Product Name: Air Cooler
Colour: Black
Material: ABS plastic
Size: 360x330x750mm (length x width x height)
Control method: remote control
Air conditioning fan type: cooling type
Weight: 7.5 kg
Wind angle: 90 degrees
Gear position: 4 gear positions (weak, low, medium, high)
Wind mode: natural wind, sleep wind, normal wind
Whether to support water shortage and power failure protection: yes
Swing mode: automatic swing from left to right, manual adjustment up and down
Applicable places: living room, bedroom, kitchen, office, outdoor
Working principle: The pump pumpes the ice water, soaks the wet curtain, then sucks in the hot air, and turns it into cold air through the ice curtain.
Advantage:
★ Can be used as a fan when no water is added
★ When adding water, you can use it as a fan + humidifier
★ When adding ice crystal, it can be used as air conditioner + fan + humidifier
★ Energy saving
Product accessories: this machine, 4 casters, ice crystal
Ice crystal use method:
1. Put the ice crystals in the refrigerator for 3-5 hours.
2. After the ice crystals are frozen, put them in the water tank, and then add the right amount of water to run.
3. Put it in the refrigerator and freeze it, then you can recycle it.
Tips:
1. Regularly clean the wet curtain for healthier
2. Add a small amount of essential oil or perfume to blow out the fragrant soft wind
3. Ice crystals should be frozen separately from food
★ Multi-function: This smart device is a combination of a fan, humidifier, air purifier and portable air conditioner.
★ Features: coolers, evaporative, 4 gear speeds (weak, low, medium, high), 3 wind modes (natural wind, sleep wind, normal wind), 6 meters remote control, dust filter, low consumption, 360 ° Casters
★ Specifications: rated power = 100W, voltage = 220V, rated frequency = 50HZ, water tank capacity = 5L, timing range = 0-15 hours, wind speed = 400m3 / min, noise ≤ 64dB, power cord length = 1.5m
★ Size: 360x330x750mm (length x width x height)
★ Note: This device is not a traditional air conditioner and is cooled by evaporative water. If you have not received the goods or have any questions, please feel free to contact us, direct sales from the factory, support multiple purchases
ZHANWEI Air Cooler Air Conditioner Fan Refrigeration Timing Humidifier Remote Control 4 Gear Positions Mobile Energy Saving Quiet, 100W (Color : BLACK)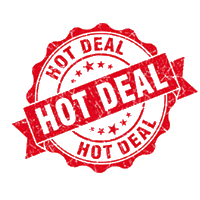 View More: Sale Items