HarnnHalo Breathable 3 in 1 Baby Carrier 11 Grey – Reduced
FEATURES:
1.SELECTIVE LEATHER
Made with breathable 3D mesh and polyester fabric
Allows for ventilation and temperature control for both baby and the parent
2. Convenient to use:
Good to liberate your hands to do anything else
Intuitive and simple to put on and take off, no insert needed.
3. Ergonomic design:
Designed with proper support for baby's head, back and hips
Multiple options to carry the baby: facing-in, facing-out, or backwards
Alleviates pressure on your back and shoulders and provides supreme comfort
4. Safety guarantee:
Meets the safety requirements
Safe and free from health-hazardous substances
5. Product care:
Hand wash, no machine wash
Wash separately with a gentle, bleach-free detergent
Compact and foldable for easy storage
Recommended weight: 3.5 kg up to 12 kg (backpack: at least 7 kg up to 12 kg)
From the Manufacturer:
1. HarnnHalo is an advanced company specializing in the production and sale of baby carrier. We committed to create a safe, and pleasant environment for both babies and mothers through different baby products, such as baby carrier, baby bib and hip seat.
2. Based on ergonomic principles, the company constantly research and develop new products with premium fabric to make babies and moms feel more comfortable and relaxed.
3. HarnnHalo has established its own sales network in many countries and regions around the world and it is continuously innovating to create a safe and practical product for baby's healthy growth.
4. We adhere to provide high-quality baby carriers and first-class service to every customer.
Foldable head support
3 ways to carry: inwards, outwards and backwards
Wide padded shoulder straps evenly distribute baby's weight
One hand release buckle system: easy to put on or take off
Breathable 3D mesh greatly dissipates heat and moisture
HarnnHalo Breathable 3 in 1 Baby Carrier 11 Grey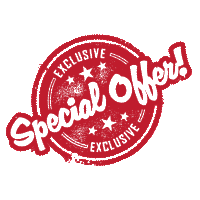 List More: Baby Sale Bargains