Ear and Forehead Thermometer with Battery, Accurate Infrared Digital Thermometer Baby and Adult, Instant Reading, Fever Warning, Clinical Monitoring,CE and FDA Certified
Traditionally, we use a mercury thermometer to measure temperature. But the mercury is acknowledged to be poisonous more or less. Besides, it takes at least 5 minutes to get a result. While in measuring, every second is disturbed and uncomfortable, especially for babies, the discomfort will drive them into crying. So the shorter measuring time, the better. This Innoo Tech dual modes thermometer settled these hassles perfectly. It's CE APPROVED and gives highly accurate results in just 3 seconds. The latest measuring sensor makes it a reliable fever temperature monitor for the whole family. Features: Easy Operation – Just press, read and there you go Dual mode – Test via both forehead and eardrum Instant reading within 3 second Budget saving – No need for probe covers any more 12 Readings Memory Recall – Recall history readings by pressing the "Scan" button at off status Fever Alerts – Audible fever warnings alert when exceeding 37.5°C Auto off – Automatically turn off after 60s inactivity LCD backlit display – Designed for use in dark 2X AAA batteries included – Will last thousands of readings Specifications: Readings: °C Temperature Range: Ear mode 32.0℃-42. 9℃, Forehead mode 34. 0℃-42. 9℃ Battery: 2*AAA batteries (included) Notes: 1. Professionally, it is NORMAL to get 0.6-1.2°C difference between an ear and forehead measurement. This is NOT due to the inaccuracy of the thermometer. 2. In forehead mode, please keep the thermometer IN CONTACT WITH the forehead ALL times during measurement. And please make sure there's no covers. 3. Please learn about the variations between Armpit, Forehead, Ear and Rectal temperatures. 4. Please clean the sensor regularly with a q-tip cotton swabs (soaked with alcohol preferred).
【Dual Function】 CE & FDA Certified. Both ear and forehead temperature reading. Automatically transfer between two modes.
【Instant & Accurate for All Ages】It comes with battery. Equipped with infrared and digital technology to sure measurement accuracy in seconds. Suitable for both babies and adults. Broadly applicable for home, workplace and kindergarten.
【Fever Warning】Sharp & short beeps alarm when results above 37.5℃.
【Easy Operation & Reading】Smart memory records the last 12 temperature readings. One key operation and reading completion reminder.
【After-Sales Service】 Any quality issue within 1 year, a new replacement will be given for free.
Ear and Forehead Thermometer with Battery, Accurate Infrared Digital Thermometer Baby and Adult, Instant Reading, Fever Warning, Clinical Monitoring,CE and FDA Certified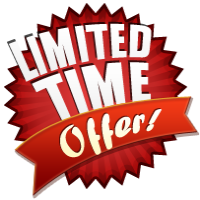 View More: Health Sale Items