Sim Free Smartphone,SX01 Dual Sim Unlocked 5.5″ Android Moblie Phone, 1GB RAM + 8GB ROM, 5.0MP Dual Camera Cell Phone(SX01 Silver) – Offer – O2 Mobile Sale
Specification
Brand:DoRiper
Model : SX01 Smartphone
Display Size : 5.5 Inch QHD
OS : Android 6.0
Colour : Black,Gold,Silver
Memory
RAM : 1 GB
ROM : 8 GB
Micro SD card/ TF Card; Max 32 GB ( memory card not include )
Sim card: Dual SIM card
Battery:2350mAh Li-ion Battery
Camera
Back Camera: 5.0 Megapixels
Front Camera: 2.0 Megapixels
Frequency(MHZ)
2G: GSM 850 / 900 / 1800 / 1900
3G:WCDMA 850 / 2100
Other parameters
Speaker: 1511 Box Speaker
Vibration: Support
Audio Out Port : 3.5mm
Charger: CM© USB Micro 5Pin
Connector: CM© USB Micro 5Pin
Bluetooth: BT4.0 (A2DP+EDR)
Multi Media
Bluetooth/MP3/MP4/3GP/FM Radio
Multi Function
Wifi, GPS, Gravity Sensor, Alarm ,Calendar ,Calculator ,Audio recorder ,Video recorder, WAP/MMS/GPRS, Image viewer,E-Book,World clock,Tasks
Multi-Language
Afrikaans, Bahasa Indonesia, Malay, Catalan, Czech, Danish, Germany, Eesti, English, Espanol, Philippines, Spanish,French, Croatian, Italian, Zulu, Kiswahili, Latviesu, Latvian, Hungarian, Dutch, Norsk bokmal, Poland, Portuguese,Slovak, Slovenian, Finnish
Package Contents
Smartphone x1
Battery x1
Charger x1
CM© USB Cable x1
Earphones x1
Phone Case x1
English Manual x1
Notice
Please open the back cover and remove the insulation paste from the battery before use!
【5.5 Inch 18:9 Display】SX01 adopts 18:9 HD screen, you can enjoy a wider view, perfect experience for watching videos or playing games.Light and easy to use phone with one hand. Colour silver and gold is special and good looking.
【8GB ROM, Dual Sim Daul Standby】Powered by MT6580 Quad-Core 1.3Ghz processor and Android Go system, 1GB RAM and 8GB ROM is enough to daily use,and fast response between apps and function. ROM can be easily expandable up to 32GB by setting up a micro SD card, keep more pictures and videoes.Dual Sim Dual Standby, you can balance work and life.
【3G Unlocked Smartphone,Mutil Function】Support 3G WCDMA 900/2100 and 2G GSM 850/900/1800/1900. Compatible with most of Carriers like Vodafone, O2, EE, T-mobile,Three and etc. Mutil Function:wifi,fm,mp3,mp4,buleteeth,GPRS/GPS+AGPS,whatsapp.
【Dual Rear Cameras 5MP】SX01 equiped with dual rear cameras 5MP+2MP with flash and a large aperture to increase light and focus quickly, auto focus and manual focus, simply take great photos.
【Carefree After-sale Service】One year warranty service,care free return and exchange service in 30days(no man-made damage)if you meet any problems,please feel free to contact us.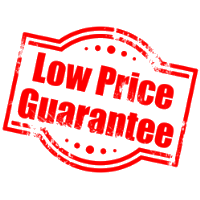 This Innova Clip Photo Frame is 8x6" is a simple frame that will accentuate any photo Innova have a selection of quality photo frames that are high quality. All you need to add is the picture itself. In our age of digital cameras and colour printers it's easy to recall all the photo's you will have of loved one's and occasions but what use are they stuck, hidden away on memory cards or on the PC. Print off a special memory today and display it in one of these lovely frames for all to see The Innova 8x6" clip frame is a fuss free frame that is perfect for wall mounting photographs, pictures, art work and postcards in landscape or portrait formats. This A4 Frame is stylish and simple, and would make a perfect gift for friends or family * 8x6" or 203x152mm frame * Glass - More Info
Trying to text, make a call or do anything on your smartphone in the cold is practically impossible. You can never seem to keep a steady hand and always end up doing something you never meant to do, like sending your Dad a text saying "I love you" instead of your girlfriend! Help is at hand, literally, with these navy touch screen gloves which give you all the benefits of using your touch screen as well as keeping your fingers warm.These gloves are made from a conductive fibre which lets you touch, swipe and press your smartphone easily. Unlike conventional gloves these touch screen gloves are reactive to your smartphone, so you will remain warm and still be able to use your iPhone or tablet. Also, thanks to the high quality fibre material, your screen won't smudge or scratch like it would with other low quality gloves or even your fingers. So keep warm when your using your smartphone or tablet with these practical Touch Screen Gloves.  - More Info
Trying to text, make a call or do anything on your smartphone in the cold is practically impossible. You can never seem to keep a steady hand and always end up doing something you never meant to do, like sending your Dad a text saying "I love you" instead of your girlfriend! Help is at hand, literally, with these black touch screen gloves which give you all the benefits of using your touch screen as well as keeping your fingers warm.These gloves are made from a conductive fibre which lets you touch, swipe and press your smartphone easily. Unlike conventional gloves these touch screen gloves are reactive to your smartphone, so you will remain warm and still be able to use your iPhone or tablet. Also, thanks to the high quality fibre material, your screen won't smudge or scratch like it would with other low quality gloves or even your fingers. So keep warm when your using your smartphone or tablet with these practical Touch Screen Gloves.  - More Info
Trying to text, make a call or do anything on your smartphone in the cold is practically impossible. You can never seem to keep a steady hand and always end up doing something you never meant to do, like sending your Dad a text saying "I love you" instead of your girlfriend! Help is at hand, literally, with these grey touch screen gloves which give you all the benefits of using your touch screen as well as keeping your fingers warm.These gloves are made from a conductive fibre which lets you touch, swipe and press your smartphone easily. Unlike conventional gloves these touch screen gloves are reactive to your smartphone, so you will remain warm and still be able to use your iPhone or tablet. Also, thanks to the high quality fibre material, your screen won't smudge or scratch like it would with other low quality gloves or even your fingers. So keep warm when your using your smartphone or tablet with these practical Touch Screen Gloves.  - More Info
Small, powerful and bursting with amazing features, the Mifa M1 is the tiny speaker with huge power. The Mifa M1 is the world's smallest stereo speaker which is made with an ultra-portable design, stylish integrated aluminium alloy body and four built in buttons. This fantastic speaker connects via Bluetooth or Micro SD card which plays MP3, WPA, WAV, FLAC, and APE format. Enjoy your tunes indoors and outdoors through the integrated dual speakers, so wherever you are, you'll always enjoy amazing music with phenomenal sound quality for up to four hours' continuous playback. The Mifa M1 pairs with your music player or smartphone, letting you control your M1 through the Mifa app, take and reject hands-free calls from your smartphone using the built-in high definition noise cancelling microphone and connect using a one touch reconnection, so once you pair your device, it only takes one press of a button before you're ready to play again. Versatile, super portable and packed full of fantastic functionality, the Mifa M1 is the perfect choice for any music lover on the go. - More Info