3-in-1 Travel System with Baby Pram, Car Seat, Pushchair & Accessories, Black & White Twing
The innovative Twing is an all-in-one stroller that makes life easy – from birth to toddler. This model offer a smooth ride, no matter the surface and is easy to push, fold, carry and store and modern designed solution has a simple folding system and offers a very quick installation of the different attachments. This travel system meets your growing baby's needs. You can use it as a pram for your newborn baby and then convert it to pushchair mode. . Your baby can be pushed facing in or against direction of travel. This is especially important in the early stages when your child can not see very far yet and feels safer if mummy is in clear view. The pushchair seat can recline in several positions, including lie-flat.
GENERAL:
Made of a sturdy steel and aluminum construction
Front lockable swivel wheels
Quick release rear wheels
Adjustable suspension (at the back)
Height adjustable pushchair handle (66-110 cm)
One-step brake
A spacious shopping basket
Eco-leather handle
CARRYCOT:
Removable and Reversible carrycot with carry handle
Seesaw function (function can be blocked)
Reclining position
Full Cover Canopy
Removable and washable carry cot mattress
STROLLER/SPORT BUGGY:
Removable and Reversible seat
Removable foot cover
Removable safety bracket protects from falling out
Multi-position recline seat (including lie-flat)
5-Point security safety belt
Adjustable footrest
Equipped with a removable hood
Sun hood with air-top – To offer a fresh air and protect your baby from the warm sun.
CAR CARRIER SEAT:
3-Point security safety belt
Removable foot cover
Seesaw function
Ergonomic carrying handle
ACCESSORIES:
Soft Carrier Bag
Rain Cover
Removable bottle holder
Changing mat
3 in 1 Travel System All in One Set – incl. Carrycot, Pushchair Seat, Car Seat + Accessories: carrier bag, rain protection, mosquito net, changing mat, removable bottle holder. Travel System is a 100% made in the European Union.
Suitable from birth, Easy Quick Folding System; Large storage basket; Front lockable 360o swivel wheels for manoeuvrability, Quick release rear wheels for easy cleaning after muddy walks, One-step brake, Soft mattress surface
Removable and Reversible Carrycot with carry handle, Seesaw function, light weight – just 5.8kg! Reclining position, Full Cover Canopy
Stroller: Removable and Reversible seat; Leg cover, 5 point safety harness, Adjustable back rest (including lie-flat), Adjustable leg rest.
Car seat up to 10, Removable foot cover, Seesaw function. DIMENSIONS: folded pram 90x61x28 cm, carrycot's weight 5.8 kg, carrycot 86×32 cm, chassis weight 10kg.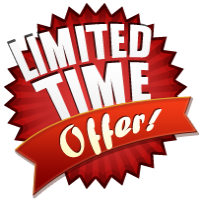 More Promoted: Accessories Sale Category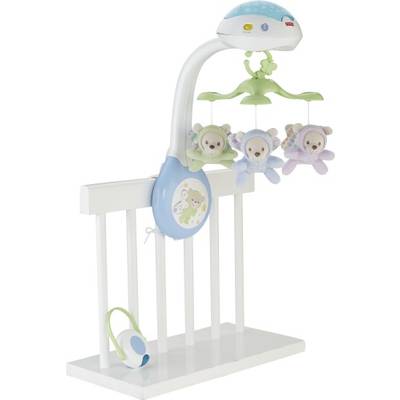 Let's go to the land of dreams with the 3-in-1 Dream Teddy Mobile from mattel.
The three dream teddy want your child a quick and restful sleep. Each Pluschbar is in a funny strampelanzug and has colorful wing on the back.
With a small clip, the mobile, when it is no longer on the cot is used to almost all popular baby carriage mounted.
The removable projector can be used in conjunction with the mobile, but can also be used alone, for example, on a table.
This text is machine translated.
-
More Info - EAN: 887961046076
Omacor contains highly purified Omega 3 polyunsaturated fatty acids. Omacor belongs to a group of medicines called reducers of cholesterol and triglycerides. Omacor tablets are used: together with other medicines for the treatment after a heart attack and/or to treat certain forms of increased triglycerides (fats) in the blood after changes to the diet have not worked.
-
More Info
Maxalt Melt (Rizatriptan) 10mgbelongs to a group of medicines called selective serotonin 5-HT receptor agonists.
Maxalt melt is used to treat the headache phase of the migraine attack in adults.
Maxalt wafer reduces the swelling of blood vessels surrounding your brain. This swelling results in the headache pain of a migraine attack.
-
More Info
Mirvaso gel is used for the topical treatment of persistent facial erythema of rosacea in adults of 18 years and over. Each one gram of gel contains 3. 3mg of Brimonidone, equivalent to 5mg of Brimonidine Tartrate.
Rosacea is a very common skin condition that affects many millions of people in the world.
People over the age of 30 are more likely to get rosacea.
-
More Info
Balneum Creamis formulated to protect your skin.
It contains clinically proven ingredients such as Urea and Ceramide -3. Urea retains water and increases skin moisture.
Ceramide 3 helps restore the barrier function of your skin. Balneum Creamis designed for daily use to relieve dry and very dry skin conditions. Balneum Cream is free of fragrances, colourants and preservatives.
-
More Info