How to unlock any Samsung phone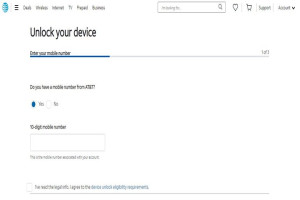 Bought a new Samsung device and want to use it with a different carrier? Here's the good news: You can unlock your Samsung phone to use it with the carrier of your choice. Whether you want to switch carriers because you're dissatisfied with the current provider or just to try out new options, here are some easy steps you can follow to unlock any Samsung phone.
Make sure your phone is eligible for unlock

You must meet certain requirements before your phone is eligible for unlocking.
These vary depending on which carrier your phone is locked to, but they typically include the following:
The phone must be paid off, meaning you have paid the full price for the phone and all the installments have been paid. This gives you ownership of the device and allows you to unlock it if you wish.

A certain amount of time, typically a month or two, has passed since you have paid off your phone. Carriers lock the phone for a set amount of time, after which you are free to unlock the phone.

For example, Verizon has a 60-day lock policy.
How to unlock your Samsung phone through your carrier

Once your phone is considered eligible, you can unlock it by getting in touch with your carrier to request an unlock code. Just make sure you have all the important information handy before talking to your carrier so the process is smoother. Here are the steps you can follow to unlock your Samsung phone through your carrier.
Step 1: Type *#06# in your phone's dial pad to get your International Mobile Equipment Identity (IMEI) number. Step 2: Note down the IMEI number. You will need this when requesting your carrier for an unlock code.
Step 3: Contact your carrier to request an unlock code. You can get in touch with the support team via phone, email, or chat — whichever option is most convenient for you. Step 4: Submit your information, including the device eligibility details, the IMEI number, identify verification documents, and anything else they ask for.
Step 5: If your device is eligible and the information you provide is accurate, your carrier will take it from here. Step 6: Once your device is unlocked, you can remove the SIM and add a new one with the carrier of your choice.
How to unlock your Samsung phone with AT&T

The process of unlocking your Samsung phone with an AT&T carrier is slightly different. The carrier has a list of criteria that must be met before unlocking a device.
This includes:
Your device must be fully paid off.
It must not be reported lost, stolen, or involved with fraud.
It must have at least six months of service on the AT&T network.
If you meet these conditions, you can request an unlock code by following the steps below. Step 1: Visit AT&T's website and navigate to the Unlock page.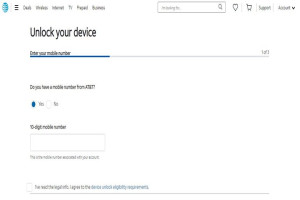 Step 2: Fill out the form using your mobile number and other required details. Step 3: In two business days, AT&T will send you instructions for unlocking your device via text or email.
How to unlock your Samsung phone with third-party services

There may be times when your carrier may refuse or be unable to unlock your device.
Maybe you don't fit the eligibility criteria, or maybe you're stuck in the process. In such situations, you can consult third-party unlock companies that will get the job done for you. These companies follow similar processes to help you unlock your Samsung phone without you having to wait for your carrier.
You can find a wide variety of third-party unlock companies, but it's important to choose a trustworthy one so your phone is safely and successfully unlocked. Here are some of the best services we recommend.
How to get an unlocked Samsung phone

If you don't want to go through the hassle of unlocking your Samsung phone, the best option is to buy an unlocked phone in the first place. You can shop for unlocked Samsung devices directly from Samsung's official website.
Many unlocked Samsung phones are also available from Amazon, BestBuy, Walmart, and other stores. However, keep in mind that unlocked phones can be more expensive than carrier-locked phones, so if you're working with a tight budget, this probably won't be the best option for you. The good news is that unlocking your Samsung phone has become much easier today.
Many carriers automatically unlock your phone after the initial lock period is over, so you don't even need to take a lot of extra steps to switch carriers.
Even for Samsung phones that do require you to manually request an unlock code from your carrier, the process is fairly straightforward for most carriers, so you can do it even as a newbie.
Editors' Recommendations