Fridays launches revamped loyalty scheme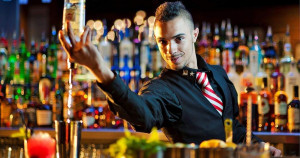 American-inspired restaurant chain Fridays has launched the 'Stripes Programme', with all menu items now included within the loyalty scheme. Diners who download the app get a free dessert when they buy a main course, earn on Stripe for every GBP1 spent and get cocktails or mocktails with friends alongside a meal on birthdays and half birthdays. Diners also earn bonus stripes for visiting three times during weekday lunchtimes and for visiting after 8pm at weekends.
Rhiannon Scarlett, Chief Marketing Officer, said: "We are extremely proud to announce the 'Stripes Programme' at Fridays, as a continuation of our rebrand.
The scheme enables us to reward individuals' behaviour rather than just what they spend in store."