The North Face sale has up to 50% off coats, jumpers, leggings, joggers and more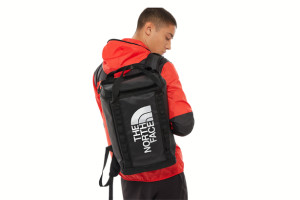 If you're a fan of The North Face, you're in luck as the retailer has up to 50% off in its January sale. Shoppers can expect to find worthy discounts in all categories including mens, womens, kids, equipment and footwear. You can expect to find items such as puffer coats, jackets, jumpers, joggers, leggings and much more.
Whether you're looking for something new for yourself, the kids or a loved one, you're guaranteed to find something that you and they will love. Prices start from as little as GBP10 for a kids' short sleeved t.shirt – it's the ideal opportunity to snap up a few bits ahead of the spring and summer whilst the items have such a good discount.
Save up to 50% today!EXPLORE FUSEBOX BACKPACK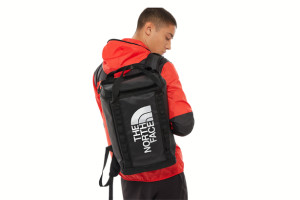 The explore fusebox backpack has a durable water repellent finish and also provides protection from light moisture and fabric saturation. Whch is great news if you're carrying a 13″ laptop inside.
Was GBP95

From GBP
57.00
The North FaceWomen's Winter War Essential Leggings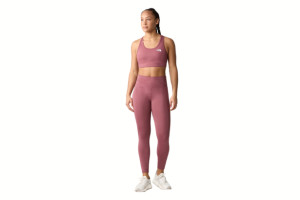 These slim-fit leggings are breathable and sweat-wicking thanks to the FlashDry-Pro technology.
They're built for pre-dawn runs on the trails with reflective details to ensure visibility in low light conditions. Was GBP65
From GBP
32.50
The North FaceTEEN OVERSIZED SHORT-SLEEVE T-SHIRT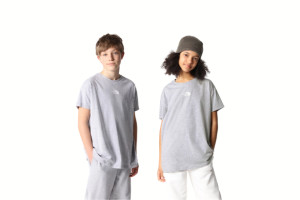 Your teen will be super comfy in this slouchy oversized short-sleeve t-shirt that's perfect for wearing with leggings, shorts or joggers for a relaxed look and feel. Was GBP30
From GBP
15.00
The North Face
If you've got your 2023 holidays booked, whether it's somewhere cold and fresh or hot and sunny, the good news is, The North Face sale has items to suit all weather conditions and your needs.
Maybe you're heading off on a hiking or skiing trip or partaking in any outdoor activity. If so you'll need to make sure you're both comfortable and warm, and no-one caters better for outdoor activities with as much style like The North Face. For such activities, it's vital that you have the correct equipment.
Hikers are going to need something to carry their essentials in such as a backpack or bum bag, big or small. If you're snowboarding – check out this Womens Slackpack 2.0 Daypack that's now GBP60 from GBP100. Shop the retailer's range of coats, jackets and gilets that have been designed specifically to tackle the cold and keep you as warm and dry as possible.
Maybe you'll be walking along a white sandy beach….. sliders in hand? If that's going to be you, you may just want to check out The North Face range of adult sliders that are now down to just GBP21 from GBP35. The North Face is a popular brand that tweens and teens love to wear day-to-day as a fashion statement alone.
Thankfully, there's some perfect items that parents can snap up today that won't break the bank. This Borealis Sling Backpack is perfect for teens who wouldn't be seen carrying an actual bag, and it's now priced at GBP31.50. You can also get your hands on this Jester Cross Body Bag that comes in four cool colours and is currently priced GBP18 down from GBP30.
Shop for hoodies, joggers, leggings and puffer jackets and the entire sale here.