Amazon Brand – Umi paddling pool, Kiddie Pool, Watermelon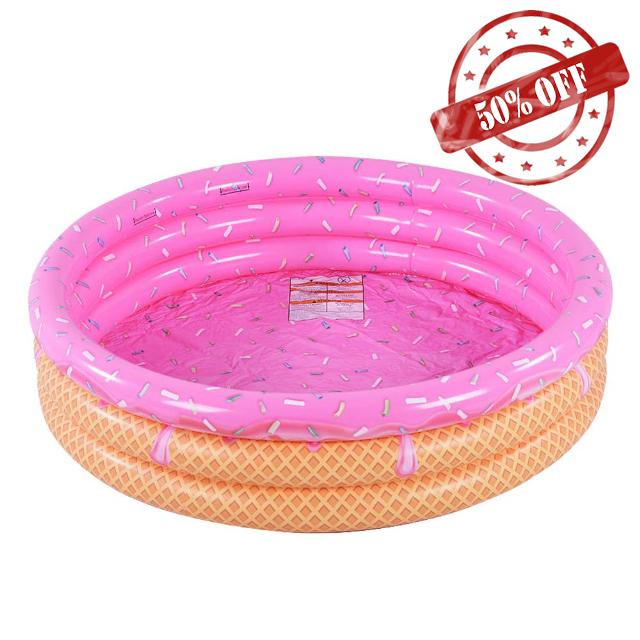 Amazon Brand – Umi paddling pool, Kiddie Pool, Watermelon Hamburger Ice Cream Inflatable Pool, Water Pool in Summer, Pit Ball Pool of 115cm(Ice Cream)
Special Ice Cream Pattern: Different from other kiddie pools sold on Amazon, our inflatable kiddie pool has special ice cream pattern. It is eye-catching in your backyard and on the beach.
Water Fun and Cool Summer: The inflatable pool is perfect for your kid who loves to play in the water. Let the kid enjoy water fun and cool off in the coming summer with this blow up pool.
Multiple Uses: The inflatable swimming pool for kids and toddlers can be used as a ball pit or a sandbox for kids. You can also use it as a pet house for your dog. It can be used for outdoor and indoor. The maximum water level is indicated inside the pool and adding too much water will overflow.
Easy to Inflate with 3 Separate Valves: The baby pool is easy to inflate with 3 separate valves of each ring. You can blow it up in several minutes with pump and even with your mouth.
Buy With Confidence: A first-aid repair patch is included for a hole or a leak caused by accident puncture or tear. It is easy to use and keeps the fun going. Please feel comfortable to contact us and let us know if you have any further questions about this inflatable kid pool.
| | |
| --- | --- |
| SKU: | B08VWZD9KW |
| Weight: | 980 g |
| Dimensions: | 115 x 115 x 27 cm; 980 Grams |
| Brand: | Umi |
| Model: | PD144108A |
| Colour: | Ice Cream |
| Colour: | Ice Cream |
---
Product Description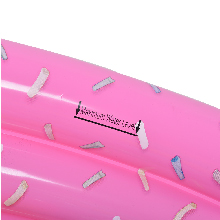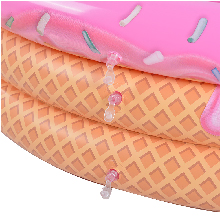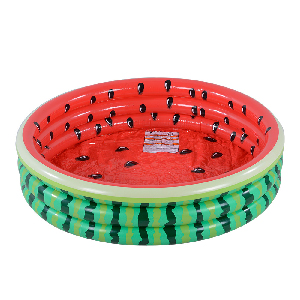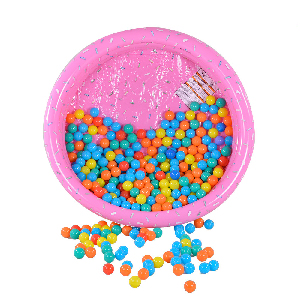 Notice about Baby Pool
1.No Diving: You can break your neck and be paralyzed.
2.Prevent Drowning: Closely watch children who are in or near this pool.Children under 5 are at highest risk for drowning. Empty pool or prevent access when not in use.
3.This is not a life-saving device. Do not use as a float.
4.Do not use the high-pressure pump to inflate. Do not over inflate.
5.Keep away from heat, prolonged sunlight exposure, extreme cold, rough surfaces, cigarettes and all sharp objects.
6.Not suitable for children under the age of 36 months due to small parts, choking hazards.
7.It is recommended to use at an ambient temperature above 10°C (degrees Celsius).
Patch Using
—-Step1: Clean repair area thoroughly.
—-Step2: Press patch firmly over puncture.
—-Step3: Do not inflate for 30 minutes.