GinzaTravel Lightweight Suitcase ABS Hard Shell Case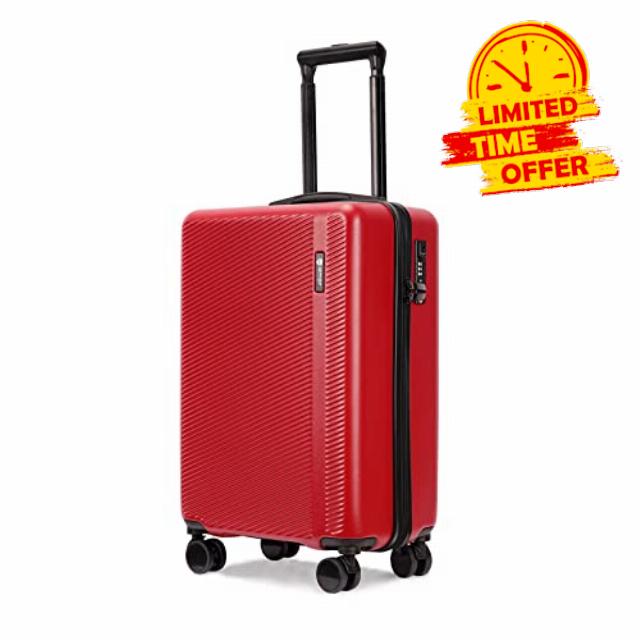 GinzaTravel Lightweight Suitcase ABS Hard Shell Case Suitcases with TSA Lock 4 Wheels Carry-on Hand Luggage for Travel Medium(68cm 65L) Red
【SIZE-INCLUDING WHEELS】Dimensions 16inch: 48x32x22.5cm(All Parts). Capacity: 20L. Weight: 2.3Kgs Dimensions S: 58x36x23cm(All Parts). Capacity: 40L. Weight: 2.9Kgs. Dimensions M:68x45x27cm(All Parts).Capacity: 65L. Weight: 3.8Kgs. Dimensions L:78x52x30cm(All Parts). Capacity: 105L. Weight: 4.2Kgs. Important: Please choose the size you need to purchase.
【100% ABS HARD SHELL MATERIAL】Lightweight and durable ABS hard shell;Scratch & Pressure-resistant & Waterproof.The fully lined interior and the multi-use organizational pockets make packing clothes easy.
【TSA LOCK + 4 SPINNER + SIDE HANDLE】With build in TSA lock, it's easy and convenient to lock and unlock your suitcase during travel. The suitcase TSA locks are Travel Sentry Approved, which means transport security officers can use an official master key to unlock it without any damage.The 4 multidirectional spinner wheels moves smoothly and quietly .The side handle can be really handy when lifting the suitcase with heavy weight.
【DETAILED INTERIOR 】The Interior of the suitcase are covered with two layers of materials. Polyester fabric and a thin layer of foam, to increase elastic buffer and add comfort for our dear customers. Also with Interior mesh zip pocket and elasticated, squared full capacity design.
【2-YEAR WARRANTY 】Our products are guaranteed for two years worldwide. If our products have any problems, you can contact us at any time. We will deal with your problems in the shortest possible time and ensure you have a good shopping experience.
---
Product Description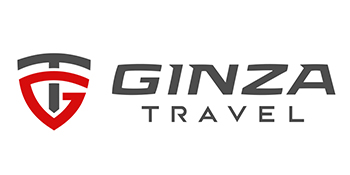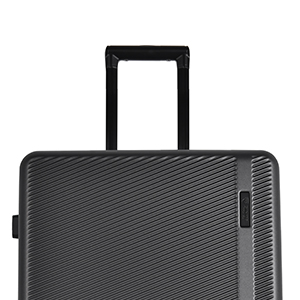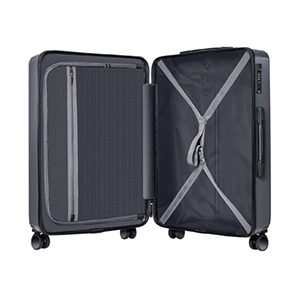 Superior Interior Detail
Who says you can't have enough space for all of your belongings, You'll never have to leave anything behind again! It's also spacious inside. It comes complete with lining and multi use dividers for neat and tidy packing so you won't waste an inch of space.
Material

100% ABS Hard Shell

100% PC Hard Shell

100% PC Hard Shell

100% PC Hard Shell

100% PC Hard Shell

100% ABS Hard Shell

with TSA Lock

✓

✓

✓

✓

✓

✓

with Front Pocket

✓

✓

Spinner Wheels

360° 8-wheels Spinner

360° 8-wheels Spinner

360° 8-wheels Spinner

360° 8-wheels Spinner

360° 8-wheels Spinner

360° 8-wheels Spinner

Passede Multiple Tests

Pass 6 high-intensity tests

Pass 6 high-intensity tests

Pass 6 high-intensity tests

Pass 6 high-intensity tests

Pass 6 high-intensity tests

Pass 6 high-intensity tests

Ships from Amazon

✓

UK warehouse

✓

✓

✓

✓