iOCHOW Auto Feed Paper Shredder: 150-Sheet Micro Cut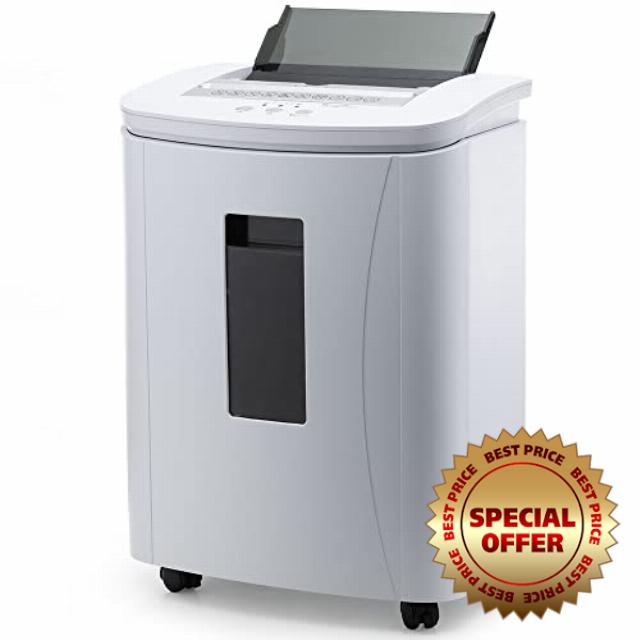 iOCHOW Auto Feed Paper Shredder: 150-Sheet Micro Cut Security Level P-4 Shreds Document & Credit Card Quiet Commercial Heavy Duty Shredder Continuous Running Time 30 Minutes with 25L Pull-out Bi
[High Security Level P-4 ] The iOCHOW powerful shredder uses advanced shredding technology and is equipped with a sharp blade. It is high-speed cutting and improves work efficiency. The micro cut Shredder protects personal information with a 3 * 10mm shredding size. It makes the information harder to read and increase the level of security to P-4.
[Automatic/manual Feed Mode] The iOCHOW shredder automatically shreds up to 150 sheets of A4 paper simply by turning on the switch and placing the paper in the automatic feeder. If you use the manual feed mode, you can shred up to 10 sheets of A4 paper at one time. In addition, documents, credit cards, cardboard and staples can be shredded, it definitely reduces working time and improves work efficiency.
[Long Continuous Running Time] iOCHOW industrial paper shredders are able to shred up to 30 minutes during the automatic feed mode, up to 5 minutes during the manual feed mode. It's a professional document shredder for home, business or office use.
[Powerful Function] iOCHOW jam-free Shredder has a overheat protection function prevents the machine from being damaged by overheating. In addition, it has a safety function that the shredder will stop working automatically when the pullout bin is removed from the shredder. In the unlikely situation that the paper is jammed, it will stop automatically and you can easily remove the jammed paper by pressing the reverse button.
[Compact Design] The pullout bin of the iOCHOW shredder has a transparent window, so you can easily check if it's full. With 4 casters, it's convenient for moving. In addition, the pullout bin is 25L, which reduces the trouble of emptying the bin and saves time. The compact size for home use allows you to place it around your desk or anywhere you want.
---
Product Description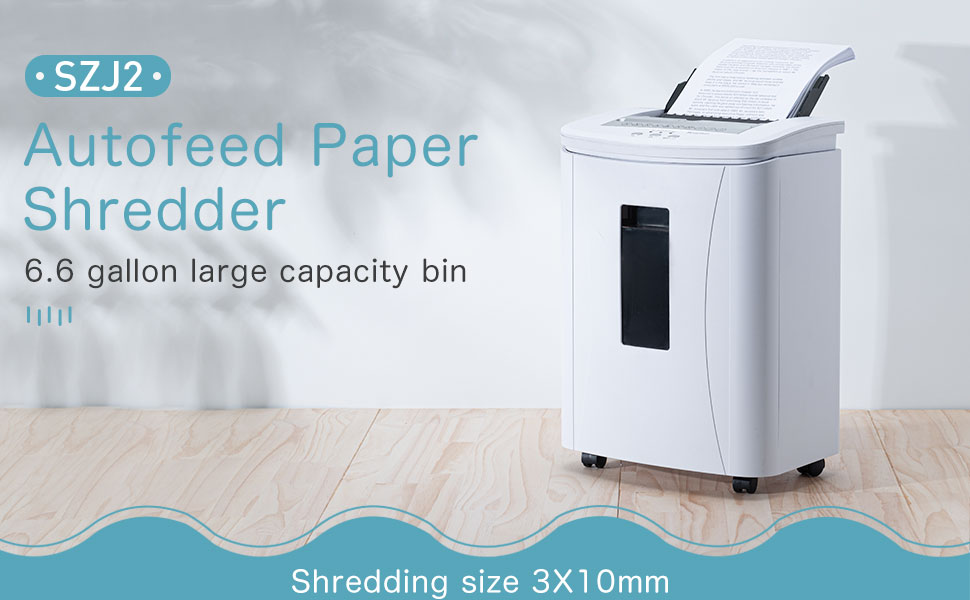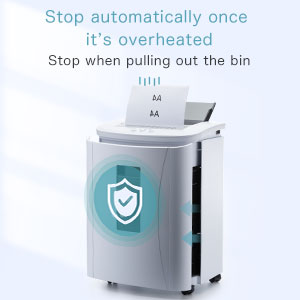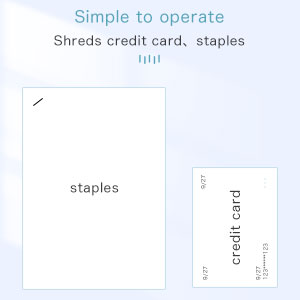 Compact design
Paper can be shredded smoothly without jams. With reverse and forward functions, you can easily remove the jamed paper by rotating the blade even if the paper is jammed. The upgraded design also allows you to open the cover of shredder to remove jammed paper.
Overheat protection
It has safety features for overheat protection and will automatically stop if the motor gets too hot. It also has a safety design which is stop working when the bin is pulled out.
Easy to use
The shredder is easy to operate. In addition, documents, credit cards & staples can also be shredded. You don't need to remove the staples from the documents.