Mini PC W11 Desktop PC 12th Gen Intel N100 4C/4T 16G DDR4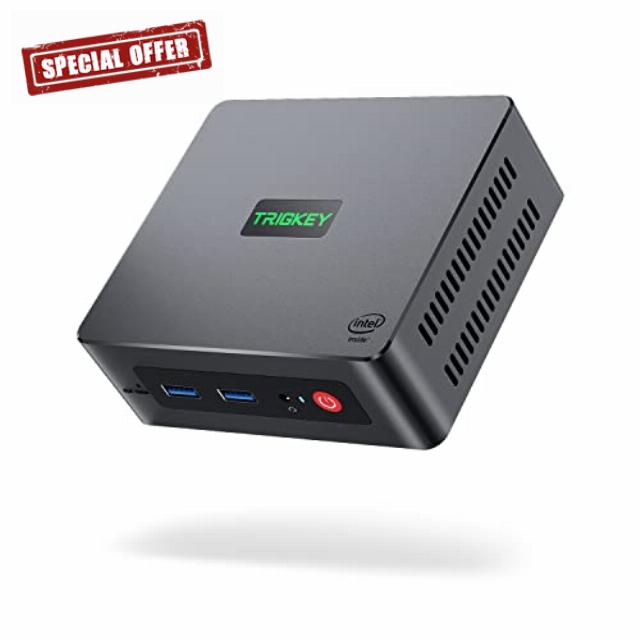 Mini PC W11 Desktop PC 12th Gen Intel N100 4C/4T 16G DDR4 500G M.2 PCIE1 SSD TRIGKEY G4 Mini Computer, Support W10 Working Micro PC, 4K@60Hz UHD Graphics Dua; Display/WiFi 5/W11
🚀【High-Speed Intel 12th N100 Gen Processor】TRIGKEY G4 Mini PC equips with AMD Intel 12th N100(turbo frequency 3.4GHz, 4 cores 4 threads). At present, most CPUs on the market are Secondary smart caches, while G3 Mini PC is a third-level smart cache L1 384KB L2 2MB L3 4MB. When processing programs, up to 90% of the programs can be processed directly on the CPU without passing through RAM, greatly improving work efficiency, and easy handling of various complex tasks.
🚀【Ultra HD 4K@60Hz Dual Display] The Mini Computer W11 Pro supports 4K@60Hz Dual HDMI screen output. High-definition true-to-life picture quality brings you an immersive visual experience. You can also easily connect dual monitors at the same time, perform different tasks on the dual screens and monitor the images inside at the same time, reducing unnecessary operating procedures and improving work efficiency.
🚀【Better combination of RAM and SSD & large capacity expansion storage】Desktop computers equips with 16G DDR4 3200MHz and 500G M.2 PCIE1 SSD (smaller, faster and more stable. Normal M.2 SSD can only reach 450MB/S, while M.2 PCIE1 can reach 800MB/S, almost two times of ordinary M.2 hard drives. It also supports 2.5-inch SSD or HDD to expand to 2TB. Get massive storage space) Efficient heat dissipation particles, allowing you to have a better gaming experience.
🚀【Support W11 & Multiple Convenient Functions】The Mini PC supports the latest W11 operating system and other operating systems such as Linux Ubuntu. It also has many functions such as Wake Power On, Wake On Lan, RTC Wake Settings, PXE Boot, and watching dogs, etc. to meet your daily needs. In addition, the Micro PC has many convenient daily interfaces: 1*DC jack, 4*USB3.0, 1*RJ45 1000M, HDMI*2, Audio jack (HP&MIC)*1.
🚀【TRIGKEY Lifetime Server】TRIGKEY has been committed to the research and development of microcomputers. All our Mini PC have undergone strict inspections before shipment. After purchase, we will provide you with a one-year warranty, 7* 24-hour one-to-one customer service, and lifetime technical support. You don't need to worry about quality issues, TRIGKEY will serve you wholeheartedly.
›
| | |
| --- | --- |
| SKU: | B09MFKZFYG |
| Weight: | ‎680 g |
| Dimensions: | ‎12.6 x 11.3 x 3.99 cm; 680 Grams |
| Brand: | ‎TRIGKEY |
| Model: | ‎G4 |
| Manufacture: | ‎TRIGKEY |
---
Product Description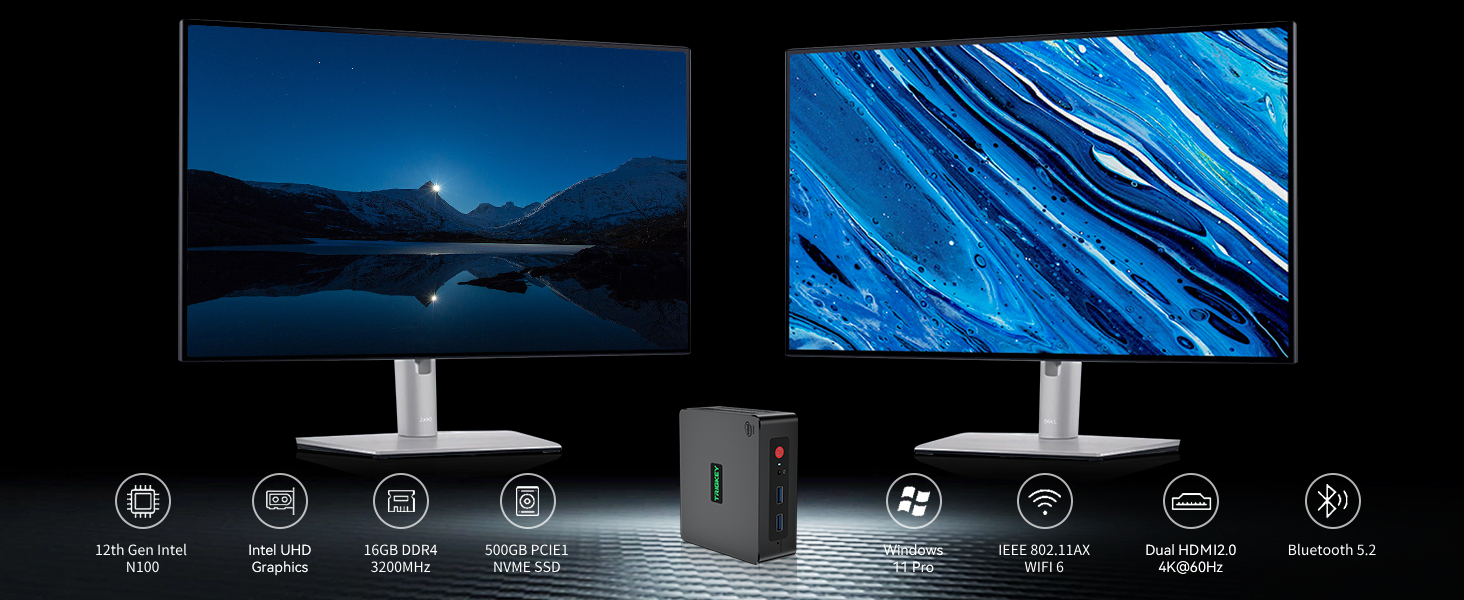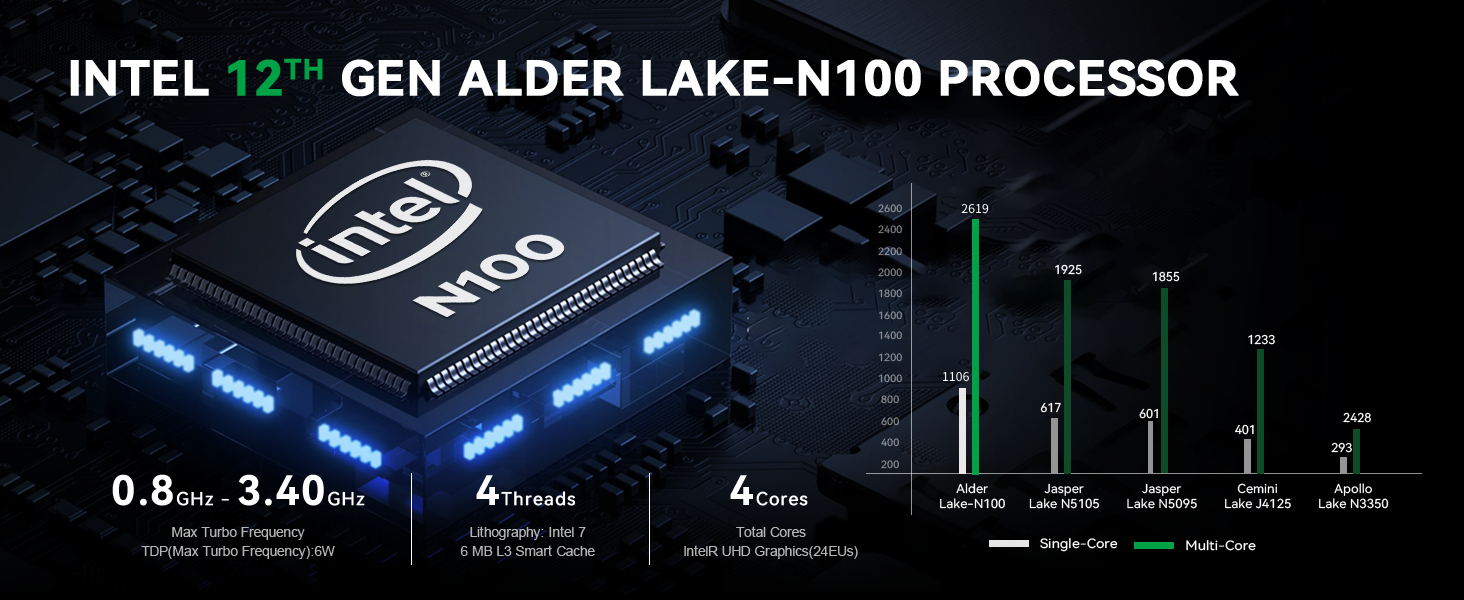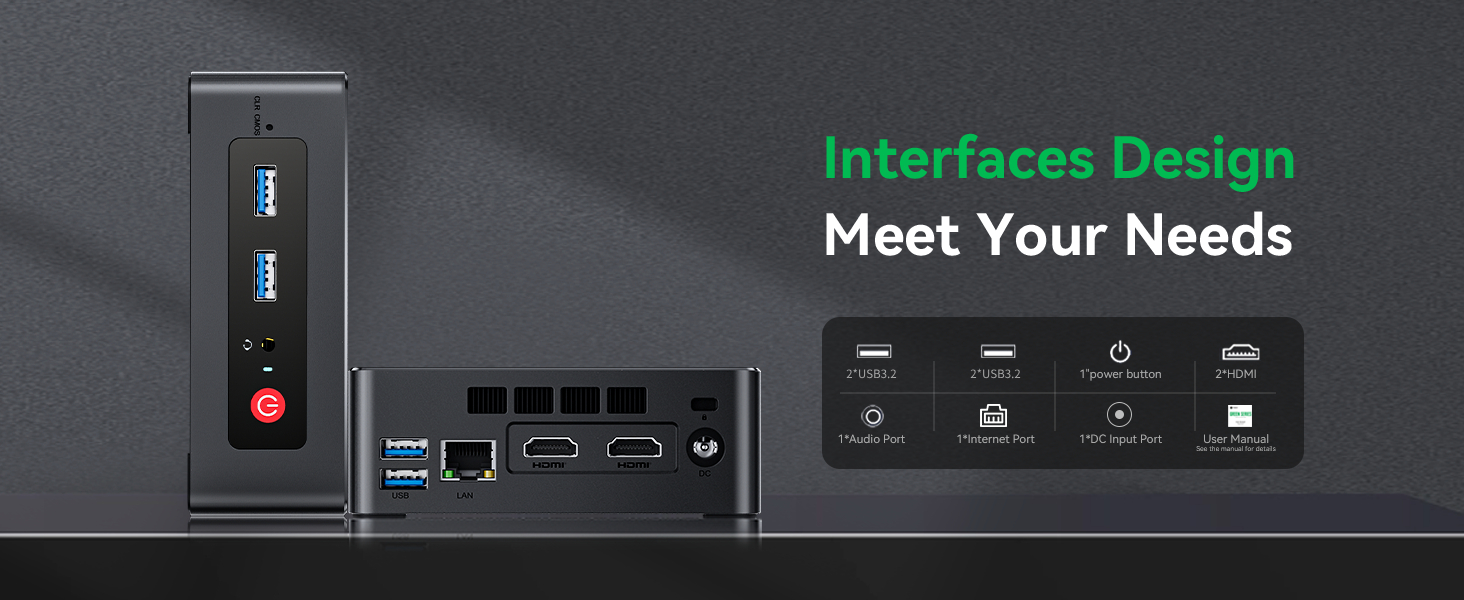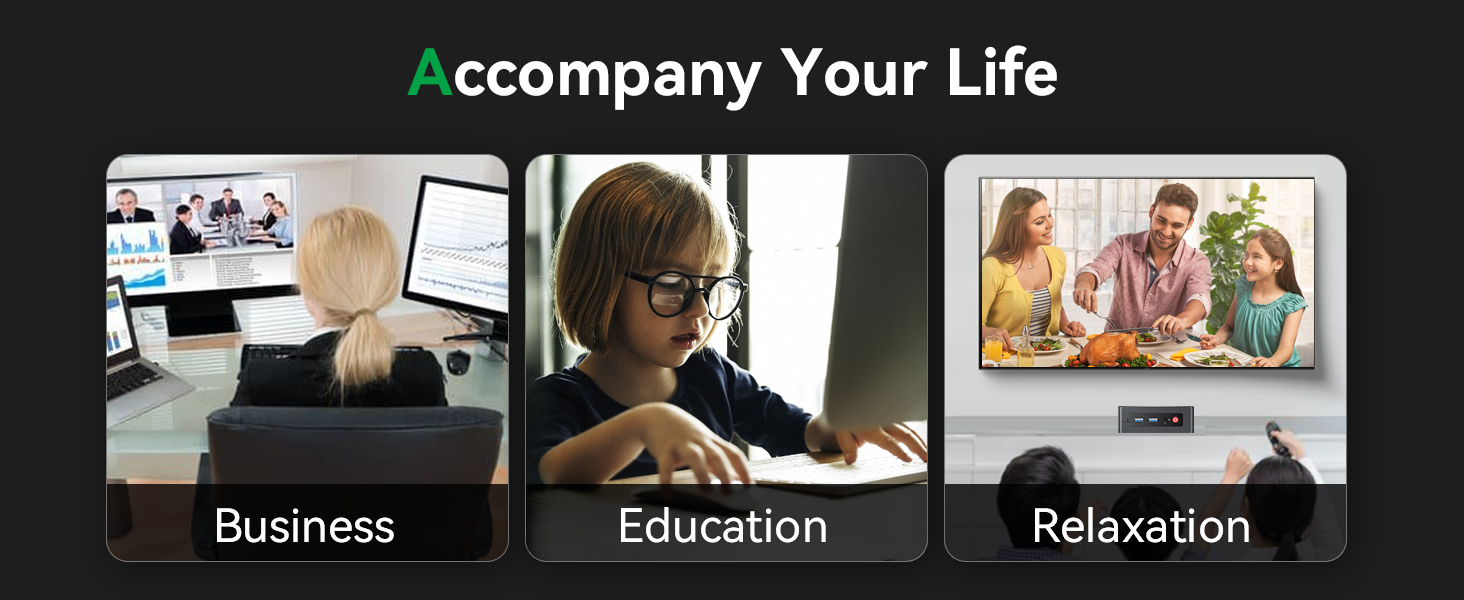 Trigkey Mini PC
| | | | | | | | |
| --- | --- | --- | --- | --- | --- | --- | --- |
| | S5 5800H 32+1T | S5 5700H 32+500 | Green G4 N100 16+500 | S5 5800H 16+500 | Green G4 N95 16+500 | S5 5500U 16+500 | S5 5800H 32+500 |
| Processor | Ryzen 7 5800H | Ryzen 7 5700U | Intel 12th Gen N100 | Ryzen 7 5800H | Intel 12th Gen N95 | Ryzen 5 5500U | Ryzen 7 5800H |
| Graphics | AMD Radeon 8core 2000MHz. | AMD Radeon 8core 1900MHz. | Intel UHD Graphics 750MHz | AMD Radeon 8core 2000MHz. | Intel UHD Graphics 1.2GHz | AMD Radeon 7core 1800MHz. | AMD Radeon 8core 2000MHz. |
| Memory (RAM) | 32GB DDR4 3200MHz | 16GB DDR4 3200MHz | 16GB DDR4 3200MHz | 16GB DDR4 3200MHz | 16GB DDR4 3200MHz | 16GB DDR4 3200MHz | 32GB DDR4 3200MHz |
| Hard Disk (ROM) | 1TB PCIE 3.0 Max 3000MB/S | 500GB PCIE 3.0 Max 3000MB/S | 500GB PCIE 1.0 Max 800MB/S | 500GB PCIE 3.0 Max 3000MB/S | 500GB PCIE 1.0 Max 800MB/S | 500GB PCIE 3.0 Max 2350MB/S | 500GB PCIE 3.0 Max 3000MB/S |
| Max Turbo Frequency | 4.4GHz | 4.3GHz | 3.4GHz | 4.4GHz | 3.4GHz | 4.0GHz | 4.4GHz |
| Core/Threads | 8Core/16Theard | 8Core/16Theard | 4Core/4Theard | 8Core/16Theard | 4Core/4Theard | 6Core/12Theard | 8Core/16Theard |
| Video Interface | Triple 4K@60Hz Output | Triple 4K@60Hz Output | Dual 4K@60Hz | Triple 4K@60Hz Output | Dual 4K@60Hz | Triple 4K@60Hz Output | Triple 4K@60Hz Output |
| WiFi & Ethernet | WIFI 6 & RJ45 | WIFI 6 & RJ45 | WIFI 5 & RJ45 | WIFI 6 & RJ45 | WIFI 5 & RJ45 | WIFI 6 & RJ45 | WIFI 6 & RJ45 |
| Bluetooth | Bluetooth 5.2 | Bluetooth 5.2 | Bluetooth 4.2 | Bluetooth 5.2 | Bluetooth 4.2 | Bluetooth 5.2 | Bluetooth 5.2 |
| Power Consumption | 35W | 15W | 15W | 35W | 15W | 15W | 35W |
| Auto Power On/Wake on LAN/PXE | ✔ | ✔ | ✔ | ✔ | ✔ | ✔ | ✔ |
| Support Ubuntu/Linux/W10/W11 | ✔ | ✔ | ✔ | ✔ | ✔ | ✔ | ✔ |