RCA RB22HT5A 12 Volt 22″ inch FHD TV, Freeview HD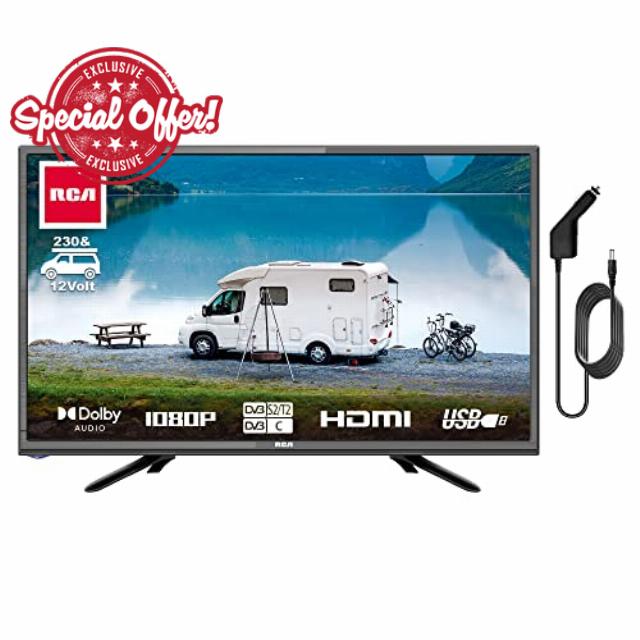 RCA RB22HT5A 12 Volt 22″ inch FHD TV, Freeview HD DVB-T2-C-S2 Dolby Audio Caravans TV, FHD LED Backlighting Display, HDMI VGA PC Audio USB Travel TV, Small TV for Motorhome and Camperva
FHD: Your RCA 22" TV has a resolution of 1920*1080, which reproduces every detail finely, makes the image clearer, and allows you to discover every detail of the picture.
RCA 22" Caravan TV: Your RCA 22" FHD Travel TV compatible with 12V power cord, so it can be powered by a 12V power supply in a motorhome, caravan or boat, or a 24V power supply in a truck or motorhome.
Various Extension Interfaces: This compact and portable RCA TV has 1 HDMI port, 1 VGA port, 1 MINI AV Inputface, 1 USB Input. Various interfaces allow you to insert more devices on this TV.
Dolby Sound System: Dolby Digital Audio on your RCA portable TV simulates surround sound without additional loudspeaker, allowing you to enjoy rich stereo sound and immersive virtual surround sound.
2 Installation Methods: This RCA 22" TV comes with 2 bottom brackets and also supports wall mounting, making it ideal in the kitchen, lounge, game room or bedroom.
---
Product Description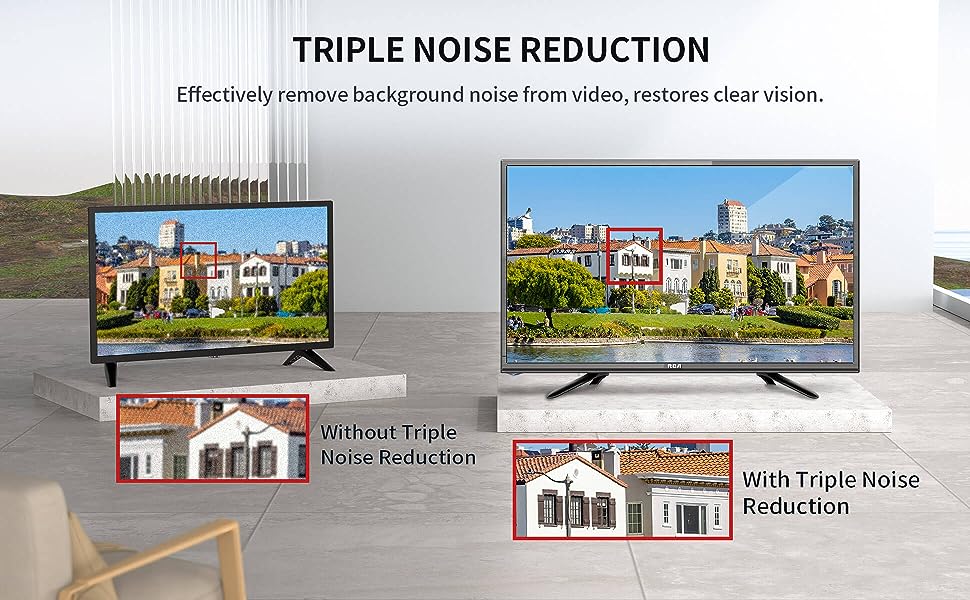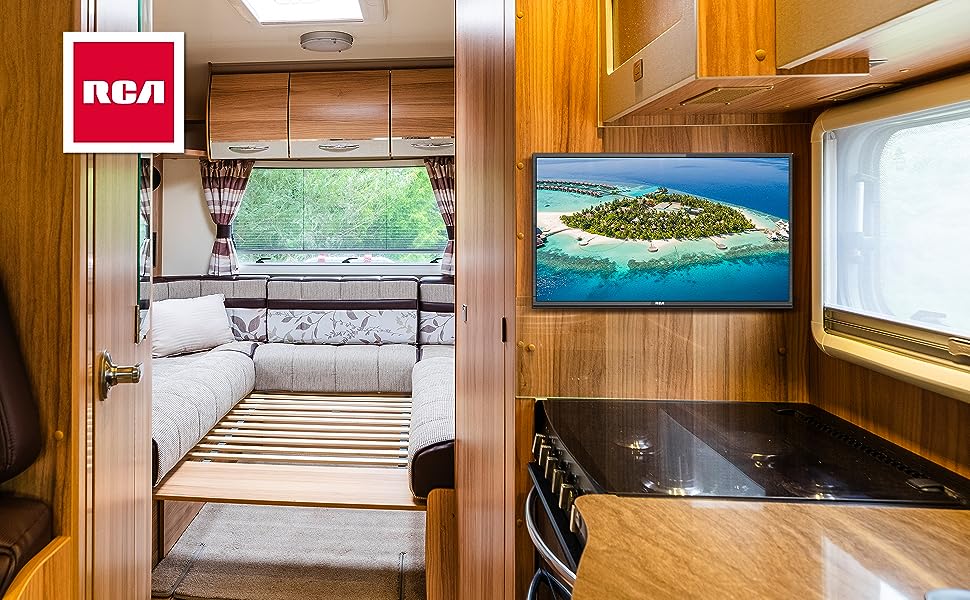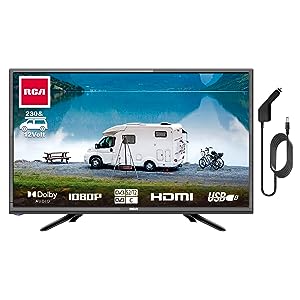 Various Interfaces, Multiple Connections
· EAROHONG x 1
· VGA x 1 · PC Audio in x 1
· RF x 2 · SCART x 1
· HDMI x 1 · OPTICAL x 1
· USB x 1 · MINI AV x 1
· CI x 1 · MINI YPBPR x 1
Your RCA TV comes equipped with multiple input to allow you to connect your device to suit your demands.
Accessories
AC-DC Power Adapter * 1
Remote * 1
User Manual (English) * 1
100 Years of Magic
For the last 100 years, RCA has been there for countless moments in family rooms across America and the world. Through it all, families have come to expect exceptional performance, quality, innovation and value from RCA. We will always strive to provide you with reliable quality products.