COOLIFE Suitcase Trolley Carry On Hand Cabin Luggage Hard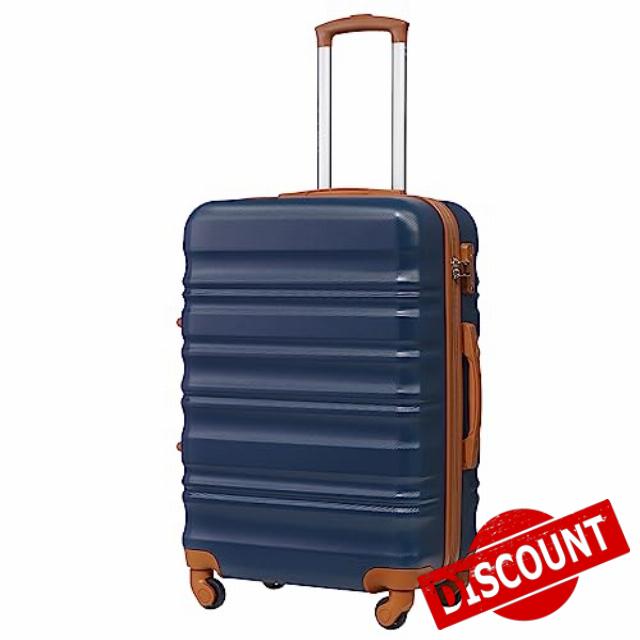 COOLIFE Suitcase Trolley Carry On Hand Cabin Luggage Hard Shell Travel Bag Lightweight with TSA Lock and 2 Year Warranty Durable 4 Spinner Wheels (Apricot Navy, S(56cm 38L))
SIZES: S: 56 x 39 x 22cm(All Parts), 49 x 35 x 22cm(Body). Capacity: 38L. Weight: 2.66Kg. M: 67 x 46 x 26cm(All Parts),59 x 42 x 26cm(Body). Capacity: 60L. Weight: 3.42Kg. L: 77×53.5x30cm(All Parts),69 x 48 x 30cm(Body). Capacity: 93L. Weight: 4.17Kg. Important: Please choose the size you need to purchase.
TSA LOCK:With build in combination lock, it's easy and convenient to lock and unlock your suitcase during travel. The suitcase locks are Travel Sentry Approved, which means transport security officers can use an official master key to unlock it without any damage.
BEST QUALITY ALSO BEST PRICE: Our suitcases are well made with quality materials and every suitcase goes through strict quality control test, like Drop loading test, Lifting test of handle, Wheel rolling test, Zipper test etc.
4 SPINNER + SIDE HANDLE: The 4 multidirectional spinner wheels moves smoothly and quietly. The side handle can be really handy when lifting the suitcase with heavy weight.
ABS HARD SHELL + ALUMINIUM COPING HANDLE: Our suitcases are made of hard ABS material, it's strong, lightweighted and scratch resistant. The aluminium coping handle is lightweight and strong.
DETAILED INTERIOR: The Interior of the suitcase are covered with two layers of materials. Polyester fabric and a thin layer of foam, to increase elastic buffer and add comfort for our dear customers. Also with Interior mesh zip pocket and elasticated, squared full capacity design.
---
Product Description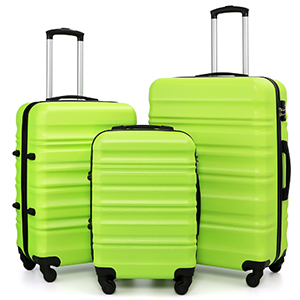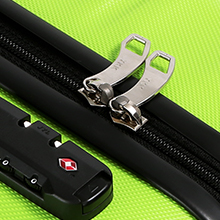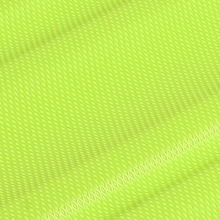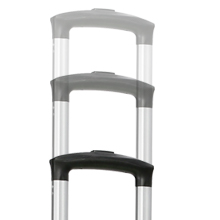 Silent 360°Universal Wheel
Our universal wheels can easily adapt to different ground conditions. This provides the best maneuverability and allows for easy turning and mobility.
2 TPU Elastic Handles
TPU material is soft and comfortable, which reduces the pressure on hands when carrying luggage. The placement of the handles allows for convenient carrying options.
Interior
A cross strap in the interior of the case ensures that the contents do not slip.
The interior can be easily divided into two separate compartments using a flexible intermediate shelf with a clip fastener.
3 steps ergonomic telescoping handle
Adjustable aluminum handle with three height settings so you can find the most comfortable position.