Gaming Headset Wireless, 2.4Ghz USB Gaming Headphones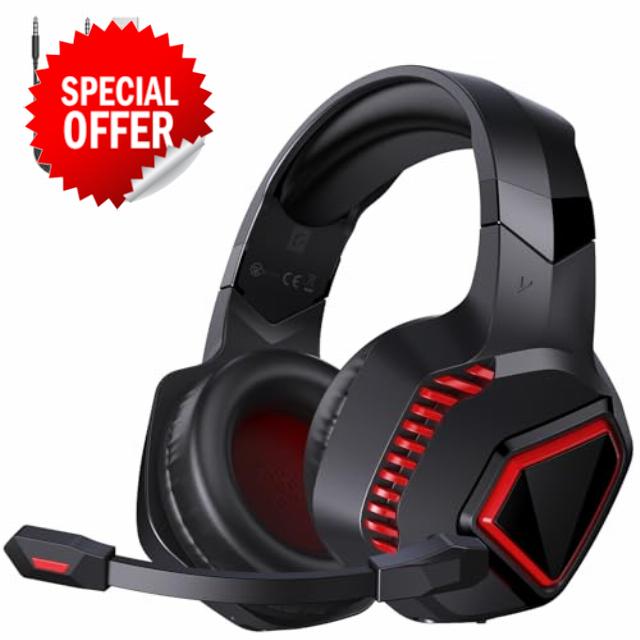 Gaming Headset Wireless, 2.4Ghz USB Gaming Headphones for PS5 ,PS4, PC, Switch, Wireless Headset with Microphone Noise Cancelling, Bluetooth 5.2, 3D Surround Sound, 3.5mm Wired Mode for Xbox Series
【3-in-1 Connection & Multi-Platform Compatibility】 The 2.4GHz mode of the gaming headset wireless is compatible with PC, PS4, PS5, and Switch. Bluetooth mode of gaming headphone supports mobile phones, tablets, MAC. 3.5mm wired mode of gaming headset bluetooth is compatible with Xbox One/Xbox Series, and mobile devices (All Xbox series not support wireless mode).
【2.4GHz Low-Latency Wireless Connection】The ps5 hesadset wireless feature advanced 2.4GHz low-latency wireless connection technology for accessible connection up to 49 feet in unobstructed environments. The wireless gaming headset provides you with a stable and ultra-low-latency (≤20ms) transmission, eliminating audio and video out-of-sync problems, and allowing you to experience a wireless, lag-free gaming experience.
【40H Battery Life & Ergonomic Design】 The Gaming headphones with microphone have an impressive battery life of up to 40 hours with a voice alert for low power. The pc gaming headset equipped with Type-C fast charging interface, allowing uninterrupted gaming while charging. Adjustable headbands and high imitation protein earmuffs provide optimal comfort, conforming to the shape of your head and reducing pressure on your head and ears.
【Omni-Directional Noise-Cancelling Microphone】 The bluetooth gaming headset has an omnidirectional noise-canceling microphone that captures surrounding sound from all directions. The wireless gaming headphones use advanced Environmental Noise Cancellation (ENC) technology to filter out environmental noise for clear voice transmission. The ps5 gaming headset includes a rotating microphone boom for adjustable angles and height, providing a better fit to the user's face and mouth shape.
【Immersive Stereo Sound】 The KAPEYDESI wireless headset PS5 features a 50mm diameter speaker that delivers a vivid sound field and high-quality stereo sound. NdFeb magnet stilt and PET-grade diaphragm of pc headset deliver thrilling bass and immersive 3D surround sound. 40% improved sound quality compared to the previous generation can capture subtle details creating a more realistic and immersive gaming experience.
【24/7 Service & Professional Headphone Factory】 Our professional support team provides 24/7 online consultation and technical support. Our headset factory has 20 years of experience in the gaming headset industry and first-class production lines.
---
Product Description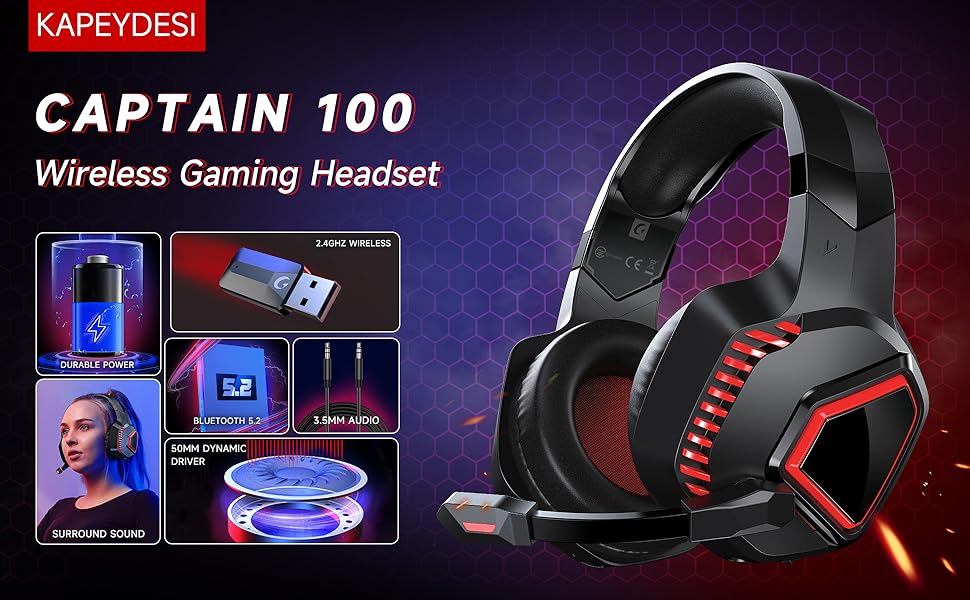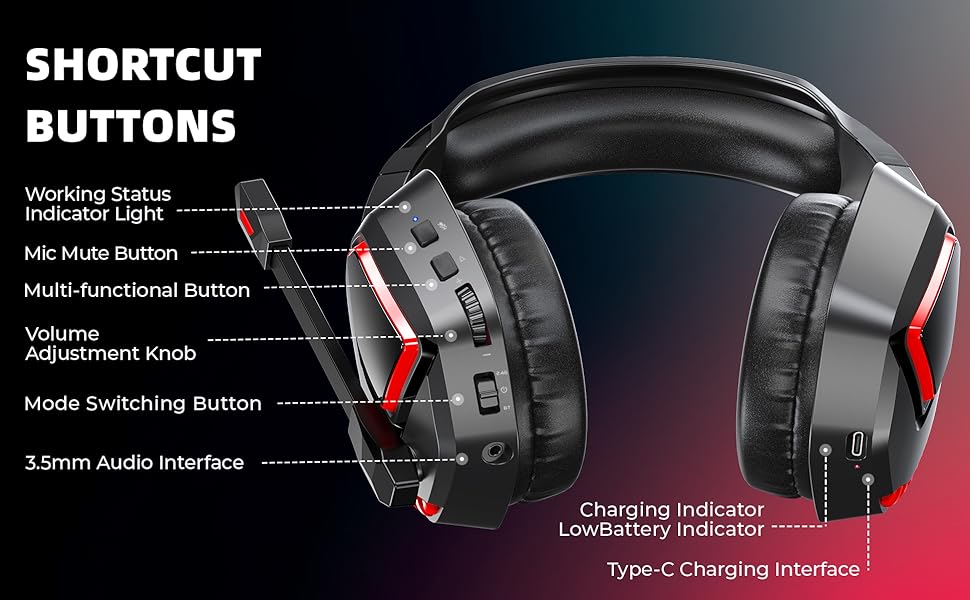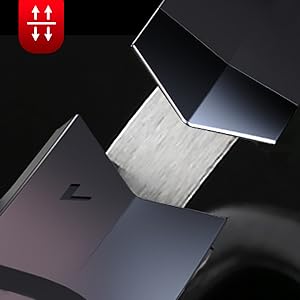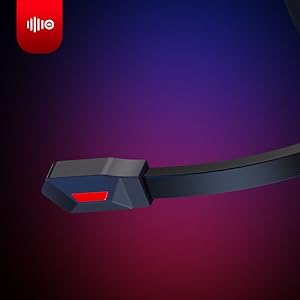 Adjustable Headband
Xbox wired headset features a retractable and adjustable headband design, making it suitable for various head sizes and wearing preferences. This allows for a better fit and reduces pressure, ensuring comfort during extended use.
High Imitation Protein Earmuffs
The wireless PS5 gaming headset features skin-friendly soft high imitation protein earmuffs and headbands with memory foam. Its ergonomic design ensures a comfortable and snug fit, providing breathability and long-term comfort.

The ear cups of gaming headset ps4 effectively isolate external noise, allowing users to become fully immersed in their gaming or audio experience. This combination of softness, breathability, and noise isolation enhances the overall enjoyment and immersion for users.
Omnidirectional Noise-Canceling Microphones
The ps4 wireless headset features omnidirectional noise-canceling microphones that capture ambient sound from all directions. The PS5 Gaming Headset has a rotatable boom microphone that allows you to adjust its position, angle, and height to suit your needs, improving speech recognition accuracy and reducing noise distractions.